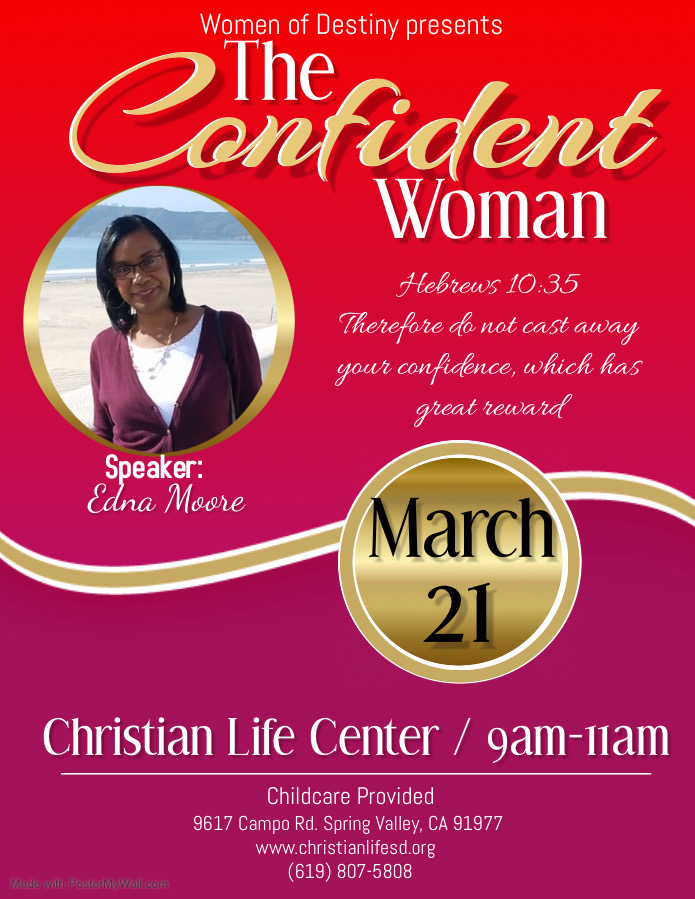 Date:
Sunday, March 21st, 2020
Time:
9:00 am – 11:00 am
Location:
Christian Life Center of San Diego
Notes:
Speaker: Edna Moore
Date:
Sunday, March 22nd, 2020
Time:
6:00 pm – 7:15 pm
Location:
At your home
Notes:
1. Pick a passage of scripture to read! Anyone can read or have the kids etc read a portion (the Holloway family will be reading revelation chapter 20)
2. Have a discussion on the passage
3. Pick a game to play Monopoly, dominos, cards or whatever is applicable to your families ages etc.
4. Take a picture of your family or if yourself and the game you have chosen and the scripture you shared and text to Bishop
5. Finish the game and get all attitudes in check
and pray for the family to always take time for each other.
Bishop Holloway
619 807-5808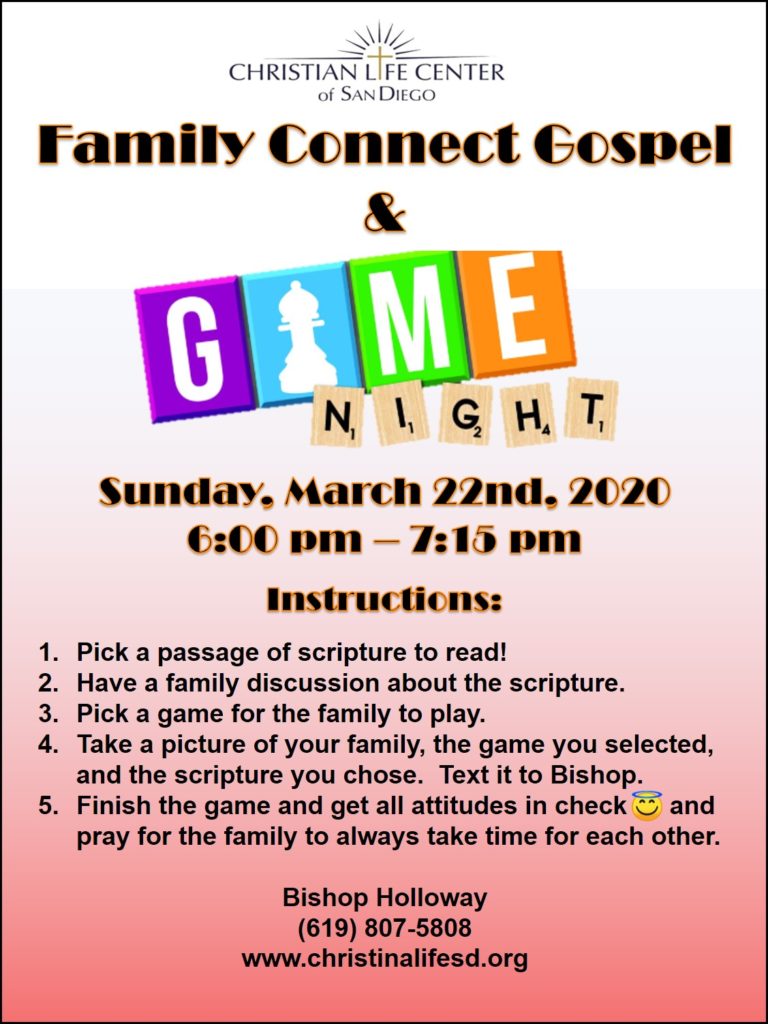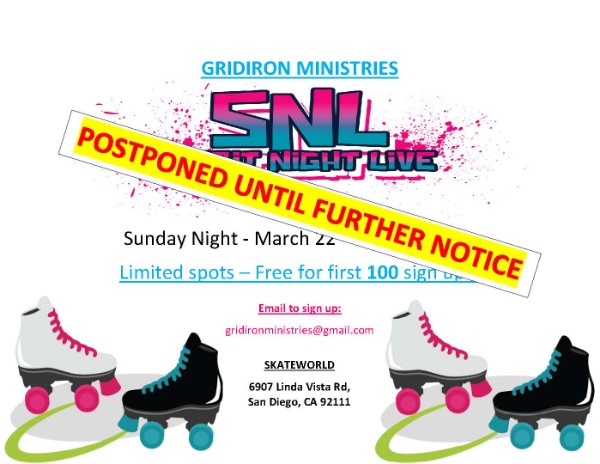 Date:
July 2nd – July 5th, 2020
Time:
8:45 am – 9:45 am
Location:
UCLA
Notes:
1. Fill out Application.
2. Fill out check or money order for $75 made out to FCA.
3. Contact Bishop for Drop off time.
4. Bus fee will be separate and payable when boarding bus.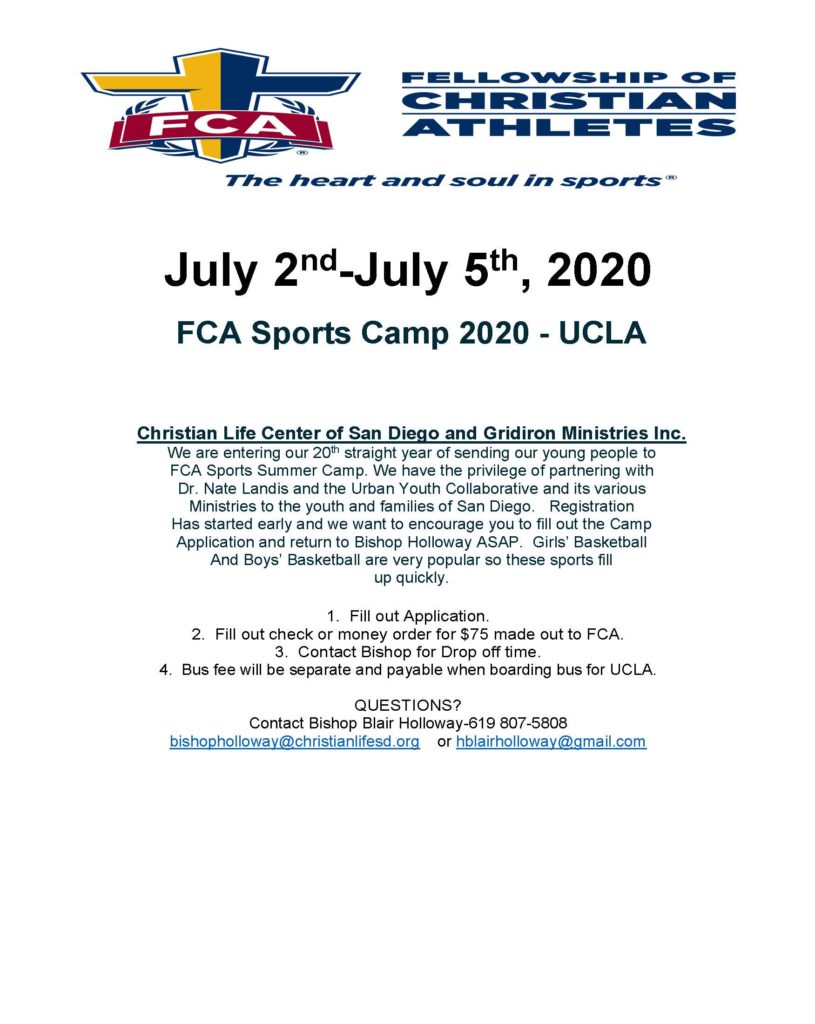 Follow our social media outreach and stay connected with the latest updates, newsletters and ministry events.
No broadcasting or duplication of any sermons allowed without permission from Christian Life Center of San Diego Inc.
Christian Life Center of San Diego
9617 Campo Road
Spring Valley, CA
91977